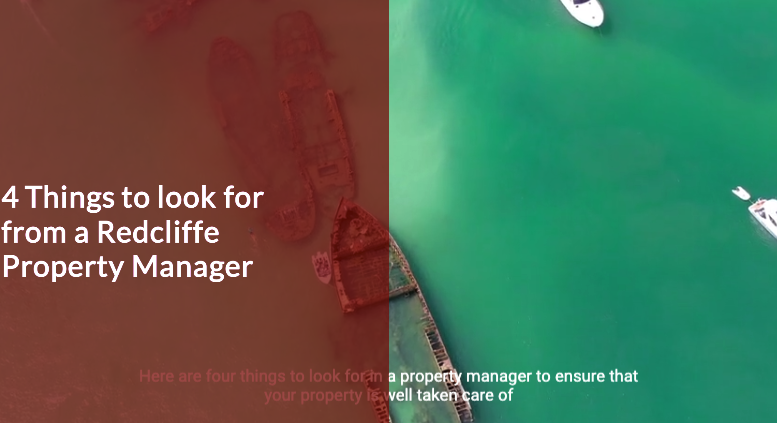 4 things to look for when selecting a Redcliffe Property Manager
When it comes to managing your investment property in Redcliffe, it's important to find a property manager who is trustworthy, knowledgeable, and experienced. Here are four things to look for in a property manager to ensure that your property is well taken care of:
1. Experience: Look for a property manager who has a proven track record of managing properties in your area. They should have a good understanding of the local market, as well as the laws and regulations that apply to property management in Queensland.
2. Communication Skills: A good property manager should be able to communicate effectively with tenants, landlords, and other stakeholders. They should be responsive, professional, and able to provide clear and timely updates on the status of your property.
3. Knowledge of the Industry: A property manager should be knowledgeable about the industry, including legal requirements, market trends, and best practices for property management. They should also be familiar with the latest technology and tools that can help them manage your property more efficiently.
4. Strong Network: A property manager should have a good network of contractors, tradespeople, and other professionals that they can rely on to help maintain and repair your property. This will ensure that any issues are dealt with quickly and efficiently.Ultimately, the best property manager for your property will be one who is experienced, knowledgeable, and able to communicate effectively. By looking for these qualities, you can ensure that your property is well taken care of and that you have peace of mind knowing that your property is in good hands.
https://redcliffepropertymanagement.com/wp-content/uploads/2023/01/Screenshot-2023-01-19-at-9.08.34-pm.png
440
777
redlandspro
http://redcliffepropertymanagement.com/wp-content/uploads/2019/04/REDCLIFFE-PROPERTY-MANAGEMENT-LOGO-300x82.png
redlandspro
2023-01-19 21:09:31
2023-01-19 21:09:31
4 things to look for when selecting a Redcliffe Property Manager