Aria's 21-Storey Cliffside Tower Approved
South-east Queensland developer Aria Property Group has won approval for its 21-storey apartment tower at 58-60 Leopard Street at Kangaroo Point.
It's the second cliffside apartment tower the developer will build within the inner-city suburb following the recent practical completion of Riviere down the road.
A two-storey home at 58 Leopard Street, and a low-rise commercial building at 306 Vulture Street, will make way for the 103-apartment Rothelowman-designed tower. 
But there is no news from the developer on when it plans to launch to market or break ground on the apartment project after it started its own construction arm this year to complete a project following the demise of builder Condev.
The project will be the developer's latest in a long list of collaborations with Rothelowman architects and RPS landscape architects.
The approved development is aimed at owner-occupiers looking for inner-city location and amenity.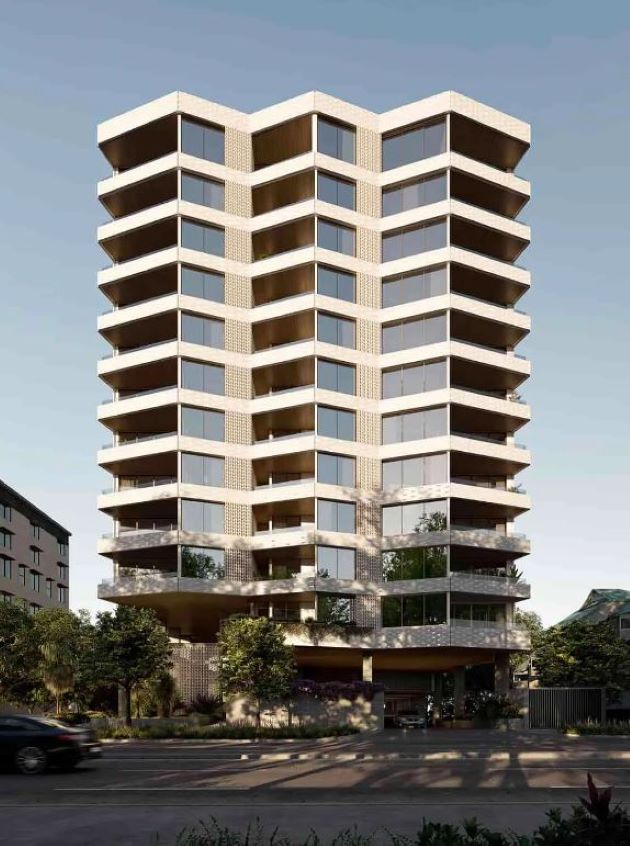 It will be opposite the under-construction Cross River rail station as well as Woollongabba stadium, which will be redeveloped into the city's Olympic Stadium.
The development will include 40 two-bedroom apartments on the building's lower levels between level four and 13; 50 three-bedroom apartments across all 20-levels of the building; and four-bedroom configurations between levels 14 and 20.
The 13-storey development, Riviere, is on a 2600sq m site at 470-480 Main Street, which is also on one of the most elevated points of the Kangaroo Point cliffs.
After the collapse of builder Condev, Aria Group moved quickly to launch its own construction arm to restart and complete the $50-million apartment project.
Work on the 124-unit Bates Smart-designed development recommenced on March 24, two weeks after Condev's collapse, but with an actual loss of just five days' work.
Completion of Riviere is slated for the first quarter of 2023.
Meanwhile, Aria Group's plans for Urban Forest at West End were scuppered this year following an appeal in the Planning and Environment Court.
It is now pursuing a healthcare scheme in its place. Aria won approval for a significantly scaled-back apartment tower, reducing its original plans from 32-storeys to 20, in November. But the project no longer stacked up. 
Article source: Queensland Property Investor
Did you miss our previous article…
https://redcliffepropertymanagement.com/auction-action-the-out-of-this-world-sanctuary-with-some-tramendous-accommodationoptions/
http://redcliffepropertymanagement.com/wp-content/uploads/2019/04/REDCLIFFE-PROPERTY-MANAGEMENT-LOGO-300x82.png
0
0
redlandspro
http://redcliffepropertymanagement.com/wp-content/uploads/2019/04/REDCLIFFE-PROPERTY-MANAGEMENT-LOGO-300x82.png
redlandspro
2022-09-22 06:51:16
2022-09-22 06:51:16
Aria's 21-Storey Cliffside Tower Approved