Burleigh Heads industrial site sells for $32M
A 5.5-hectare heavy impact industry zoned land parcel has been sold for $32 million to a Queensland company.
Located at 22 Rudman Parade, the property was sold by Rudman Commercial Pty Ltd following an offers-to-purchase campaign.
The site is current tenanted by several companies including Suez / Violia, Crushcon, Gold Coast Concrete Recycling and Procrush and others.
The property returns $1.407 million in annual rental income inclusive of outgoings, and the sale resulted in a 3.55 per net yield based on existing lease arrangements.
Crew Commercial's Josh Wright, who managed the campaign, said there were 139 qualified enquiries, nine genuine offers, with the site selling within 48 hours of the campaign cut-off date.
"We were able to divide potential buyers into three distinct categories comprised of those that were seeking to subdivide the property, developers looking to construct industrial buildings to either sell or lease or select parties that wanted to land bank and collect rent," said Mr Wright.
"It was the latter category that showed the highest valued interest and by leveraging all potential categories of buyer we were able to achieve an unconditional contract with a 30-day settlement which is quite remarkable for an asset of this type."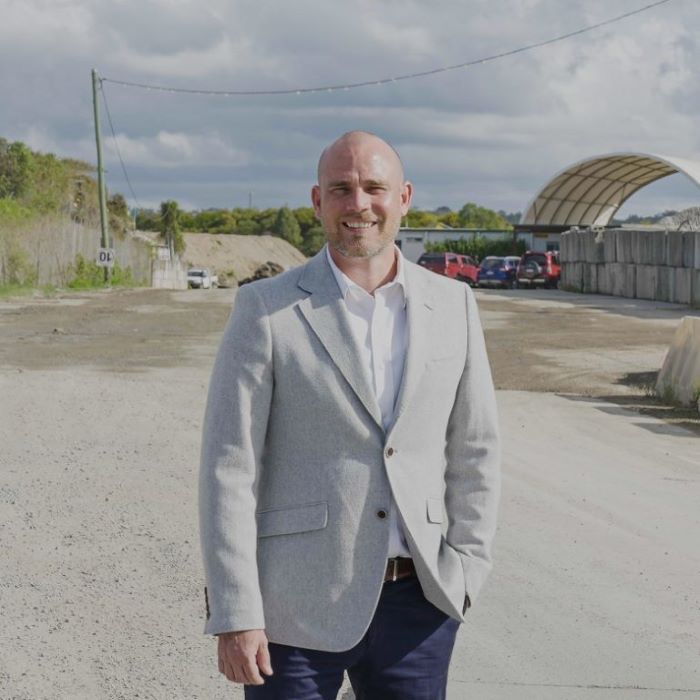 It came as no surprise that there is a significant shortage of land on the Gold Coast, particularly in the central and southern markets, said Mr Wright.
"There are basically no vacant industrial buildings on the Gold Coast between 1000sqm and 3000sqm.
"In addition, developers are buying more and more sites for small-scale strata developments to feed demand from owner-occupiers, which is further driving up the price of land."
One of the factors driving demand was also related to the labour market.
"They are having to weigh up relocating to larger buildings in areas such as Yatala against finding additional premises close to their existing operations in order to retain staff amid a labour shortage," he said.
"The lack of supply and high demand is being compounded by strong population growth on the Gold Coast with the COVID-19 pandemic leading to more interstate residents making the move and the population on track to hit one million by 2030.
"Without doubt the majority of businesses operating within the Gold Coast industrial market are seeking to expand and grow with business confidence high as the city goes from strength to strength."
Article source: Queensland Property Investor
Did you miss our previous article…
https://redcliffepropertymanagement.com/a-simple-guide-on-how-to-finance-your-property/
http://redcliffepropertymanagement.com/wp-content/uploads/2019/04/REDCLIFFE-PROPERTY-MANAGEMENT-LOGO-300x82.png
0
0
redlandspro
http://redcliffepropertymanagement.com/wp-content/uploads/2019/04/REDCLIFFE-PROPERTY-MANAGEMENT-LOGO-300x82.png
redlandspro
2022-10-05 00:23:56
2022-10-05 00:23:56
Burleigh Heads industrial site sells for $32M