Coastal towns where you can buy a house for less than $600,000
On a budget of $600,000, it is still possible to buy a home in a coastal town despite the pandemic-induced boom in regional property prices.
It might not be right on the waterfront, but it is likely to offer peace and quiet, which are features that have been drawing buyers out of the major cities.
A handful of towns have median house prices under that threshold, such as Nambucca Heads in northern NSW, which had a median price of $533,000 over the year to June, on Domain data.
In western Victoria, Portland is relatively affordable at a median price of $415,000, and Warrnambool at $585,000. South-east of Melbourne, Coronet Bay's median price is $584,000.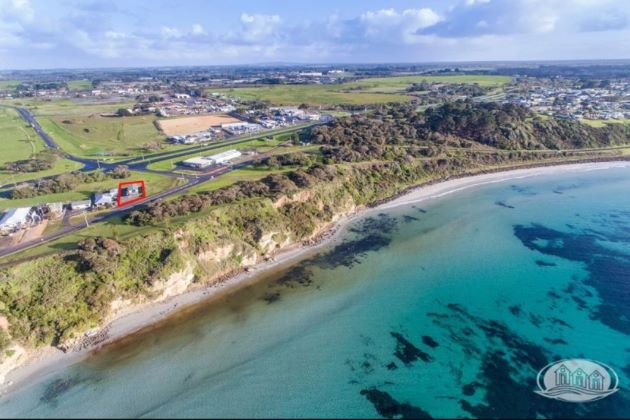 Or for buyers looking for a sunnier climate, Labrador on the Gold Coast is also in view at a median price of $579,000.
To buy at the median price or below, buyers might look for a modest home set back from the beach, perhaps with scope for a future renovation.
In Nambucca Heads, homes are still trading for under $600,000, but buyers might need to get in fast, Narelle Harper from @realty said.
Many homes that are listed are snapped up quickly, especially if they are close to the ocean or the river, she said.
"We still do have a lot of demand," she said, adding that interest in more expensive properties above $1 million has slowed as interest rates rise.
"$550,000 to $800,000 is still a good market."
For a $600,000 budget, buyers may be looking for an older home or one that needs some renovations, or a two-bedroom, she said.
Interest is still strong from local buyers, as well as former residents of the Northern Rivers looking for less expensive options, and even interstate buyers from Victoria, she added.
In Victoria, other sea-changers have been moving out of Melbourne to Portland, about 360 kilometres west.
"COVID put us on the map a little bit," said Hudson Property sales manager for Victoria, Nikki Hudson.
"People recognised we were this beautiful little country town just an hour west of Warrnambool."
She has also been fielding inquiries from holiday-home buyers who enjoy the peace and quiet, fishing spots, nature walks and views.
There were more homes on the market than previously, which meant prices had levelled out a little and created opportunities for buyers who could not purchase before, including locals, she said.
Rental accommodation has been a different story. There are not enough homes available for potential tenants who are looking, she added.
South-east Queensland's property market has also boomed, but step a couple of suburbs back from the glitter strip and prices are far more affordable.
The median house price in Surfers Paradise is north of $2.3 million, but six kilometres north, Labrador's median house price is a fraction of that at $579,000.
Ray White Surfers Paradise's Clare Brettell said buyers could expect a three-bedroom duplex on a budget of $600,000 in the suburb.
Sea-changers have been moving north since the pandemic hit and created more choice about working remotely, but the market is still active with a lot of inquiries, even now, she said.
"It's quite a good little suburb, particularly for families," she said, highlighting the parks, shopping centre and local schools.
Its location about 10 minutes or so from Surfers and facing the Broadwater estuary was a key drawcard, while residents could be in Brisbane within 45 minutes to an hour on the freeway.
On the west coast, holiday-home hunters looking for a slice of the coast outside Perth could consider Busselton, which has a median house price of $522,500.
Its neighbouring suburbs are also within reach, such as West Busselton ($498,500) or Broadwater ($572,500).
Article source: Queensland Property Investor
http://redcliffepropertymanagement.com/wp-content/uploads/2019/04/REDCLIFFE-PROPERTY-MANAGEMENT-LOGO-300x82.png
0
0
redlandspro
http://redcliffepropertymanagement.com/wp-content/uploads/2019/04/REDCLIFFE-PROPERTY-MANAGEMENT-LOGO-300x82.png
redlandspro
2022-09-25 03:40:20
2022-09-25 03:40:20
Coastal towns where you can buy a house for less than $600,000