Council to advocate for expansion of Ipswich's bus network
Expansion of Ipswich's bus network has now become a regionally significant priority as part of council's ongoing advocacy for improved infrastructure and services for the city.
Growth, Infrastructure and Waste Committee Chair Ipswich Mayor Teresa Harding said voting to make this project an advocacy priority meant council would double down on its efforts to secure State Government support for improved bus services.
"We know that 70 per cent of Ipswich's population growth is taking place in the corridor between Ipswich and Springfield Central.
"The ultimate goal is the development of the Ipswich to Springfield Central Public Transport Corridor and, while this project is now progressing, its completion is still years away.
"Elevating Ipswich's bus network as a regional priority means council is advocating on behalf of our growing communities to ensure they have access to reliable and efficient public transport sooner rather than later.
"Put simply, success through advocacy would be a significant and sustained increase of investment by the State Government in the Ipswich bus network," Mayor Harding said.
Council has identified two initial priority service improvements – an expansion of the bus network within Redbank Plains (south of Redbank Plains Road) and a trunk bus connection between Ipswich Central and Springfield Central
Public transport services in Ipswich are administered by the TransLink Division of the Queensland Department of Transport and Main Roads.
"Council receives many requests to improve public transport services in Ipswich and in particular the bus services, even though these services are administered by TransLink," Mayor Harding said.
"Council will now be focused on working collaboratively with State Government to deliver a regional solution to the expansion of our local bus network."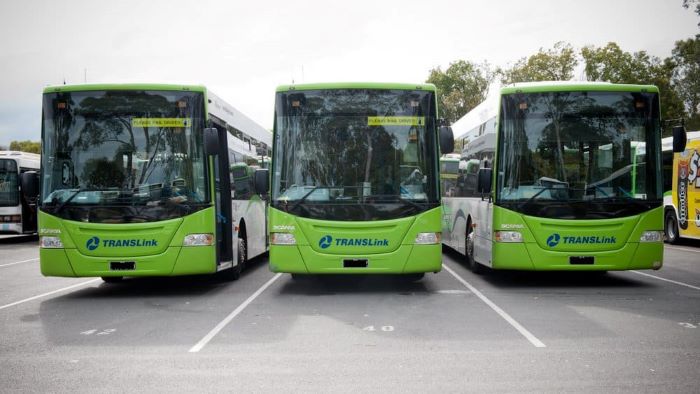 Growth, Infrastructure and Waste Committee Deputy Chairperson Councillor Paul Tully said while council and TransLink are aligned strategically from a network planning perspective, funding has been the roadblock to progress.
"If future investment in the bus network from the State Government is not forthcoming, bus patronage in Ipswich may continue to decrease," Cr Tully said.
"On the current trajectory whereby investment in the bus network has not kept up with residential growth, the public transport mode share within Ipswich will continue to decline, shifting further away from the 11 per cent mode share target identified in iGO, the City of Ipswich Transport Plan.
"The risk of not servicing both growth and established areas with an appropriate level of public transport is that these communities establish habits/patterns of car usage, which is difficult to break once established, leading to greater congestion on roads, pollution as well as various social-economic issues."
Councillors unanimously adopted the recommendation at the Growth, Infrastructure and Waste Committee Meeting on 15 September and directed it to the next Advocacy Steering Group meeting for consideration of the appropriate advocacy effort.
Article source: Queensland Property Investor
Did you miss our previous article…
https://redcliffepropertymanagement.com/robina-grand-apartments-achieve-50-million-in-sales-as-construction-commences/
http://redcliffepropertymanagement.com/wp-content/uploads/2019/04/REDCLIFFE-PROPERTY-MANAGEMENT-LOGO-300x82.png
0
0
redlandspro
http://redcliffepropertymanagement.com/wp-content/uploads/2019/04/REDCLIFFE-PROPERTY-MANAGEMENT-LOGO-300x82.png
redlandspro
2022-09-30 03:14:29
2022-09-30 03:14:29
Council to advocate for expansion of Ipswich's bus network