Party's over: why investors are shutting the door on lucrative holiday rentals
Hundreds of investors have dropped out of the region's short-term accommodation market amid a clampdown on noisy party houses, a regional industry expert says.
Platforms such as Airbnb and Booking.com have been soaring in popularity, with the potential to make thousands of dollars per night for letting out your property.
However, GrowHOST director and founder Michael Harper said that in recent months, investors were being cautious and shutting the door.
"From talking to market managers on Booking.com, they've seen hundreds of properties drop out from short-term rental in the Noosa area and if they are dropping out from Booking.com, they're obviously dropping out from other platforms as well," he told Sunshine Coast News.
"They (investors) are choosing not to do it (holiday rentals) because it's perceived as a bit harder. I've been working through that process for a few clients."
The Sunshine Coast and Noosa region are home to some of the most exclusive and desired short-stay properties in Australia, including a Noosa hinterland hideaway which was one of the most wishlisted, unique Airbnb listings in Australia in 2021.
The Treehouse in Kin Kin has one bedroom and bathroom for two guests in a 90sqm cabin made from a shipping container. A two-night minimum stay for October 14-16 for two guests is $531.43 (including a $60 cleaning fee and $71.43 service fee).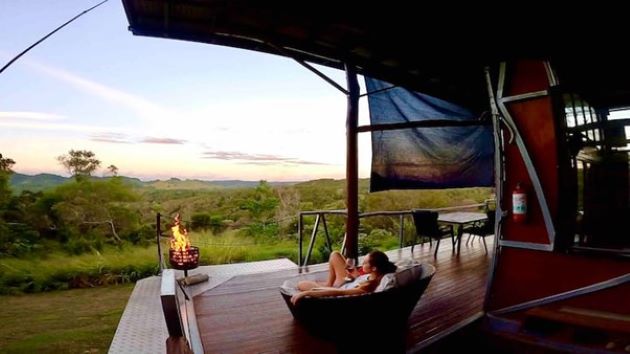 At the higher end of the rental scale, a prime-location stylish interior-designed beach house in Coolum is $1825.37 for two nights (including $280 cleaning fee and $245,37 service fee).
And a secluded BUNGALOW217 Maleny in Bald Knob, on the Blackall Range in the hinterland, is available for $2368.35 for two nights (including a $318.35 Service fee).
Far from doom and gloom, Mr Harper said there was still an opportunity for investors to make significant returns at double the rate of the property market while not upsetting local councils.
"At the moment, we're tracking at about 50-plus per cent year-on-year growth. While the market is growing really well, too, it's more like 25 per cent. So, we're growing about double the pace of the market."
With a background in the hotel industry, he and business partner Andreas Palmqvist, the Hotel Strategy Co director of operations, have been advising mum-and-dad investors and seasoned professionals on how to maximise their net returns on bricks and mortar through holiday letting.
It comes as Noosa Shire Council brought in a new law requiring property owners to lodge an application for using residential properties as short-term or home-hosted accommodation premises.
Guests must not display unacceptable behaviour and a local contact person must be appointed to respond to complaints.
Mr Harper said the Noosa changes definitely had adversely impacted the number of properties in the market. But continuing with short-term rentals may not be as difficult as it might first appear.
He said one easy change he advised to avoid complaints was to extend the minimum number of nights' rental – for example, from two days to a week to deter people who might pool their money for a stay.
"Once you've got longer length of stays, it obviously becomes a lot dearer, and you've also got to have time off work," Mr Harper said.
"It just by nature tends to stop attracting that type of (party-going) guest."
Other systems and processes also could be put in place to quickly nip any potential party house problems in the bud.
"In the Noosa area, to make sure we're really across that, we can have a local security company on retainer.
"If we get a late call-out that something's happened, we can have the security guard drop around and just knock on the door and say, 'Hey let's pull this up'."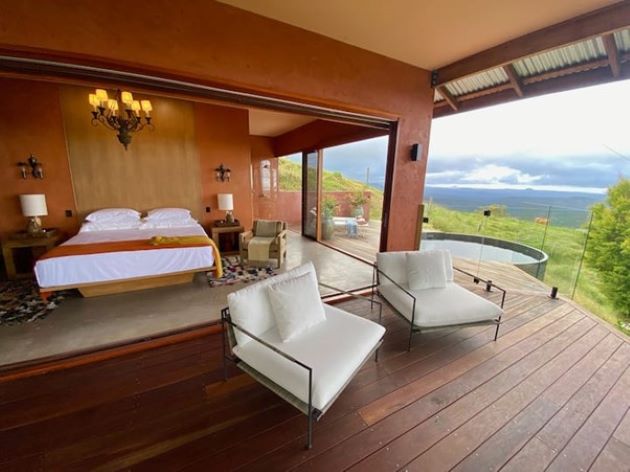 Mr Harper said the Sunshine Coast was still the ideal location for short-term accommodation property investment because of the high demand.
"We're getting loads of inquiries from people entertaining the idea (of short-term accommodation) – from people who are just buying something or have owned it for a while and looking to flip it, renovate it up and get it going in the Airbnb space," Mr Harper said.
"People are not only looking to cover their holding costs but they're looking to get a cash return so it's actually an income-generator for them. Plus, they want to have that flexibility to then also use it themselves from time to time.
"In today's society, people want to accelerate their returns. The short-term rental space is where people see that they can do that and we're here to make that happen."
Article source: Queensland Property Investor
http://redcliffepropertymanagement.com/wp-content/uploads/2019/04/REDCLIFFE-PROPERTY-MANAGEMENT-LOGO-300x82.png
0
0
redlandspro
http://redcliffepropertymanagement.com/wp-content/uploads/2019/04/REDCLIFFE-PROPERTY-MANAGEMENT-LOGO-300x82.png
redlandspro
2022-10-03 00:09:06
2022-10-03 00:09:06
Party's over: why investors are shutting the door on lucrative holiday rentals