Why sales records are 'broken all the time' in these two QLD regions
They're the two prime spots of Queensland coastal living and, although the pandemic rush of migration from Australia's cities is now slowing, demand for prestige homes on both the Gold Coast and Sunshine Coast is still dwarfing supply.
"We're still seeing sales records being broken all the time," says Amir Mian from Amir Prestige Property on the Gold Coast. "I just sold one property on Mermaid Beach for $19 million and another on Broadbeach Waters for $14 million."
For a compelling illustration of just how colossal the rate of price growth can be in the region, that second house, although it underwent a renovation in the interim, last sold in 2020 for $8.5 million.
"These kinds of prized assets, quality homes on the beachfront, on the river or trophy homes are in limited supply," Mian says. "And they're still really attracting southerners, people from Vaucluse, Bondi or Toorak.
"They like the fact that the Gold Coast isn't a big place and some of the suburbs are very small, like Paradise Waters would only have 95 dwellings all up.
"We're also attracting a lot more development, such as new hotels The Langham, Four Seasons and Ritz-Carlton, and everyone loves the lifestyle and the weather."
Queensland is the fastest growing state in the country, receiving a 1.4 per cent population boost in the 12 months to December 2021, according to the Australian Bureau of Statistics (ABS), and the Gold Coast has been a major recipient of interstate migration.
Outside the capital cities, it had the two hotspots – Coomera and Pimpama – with the highest growth in Australia.
Some of its most expensive suburbs reflect that boost, with Mermaid Beach's median house price up 43.6 per cent in the last year alone, on figures from the latest Domain House Price Report, to $2.8 million, with apartments up 30.2 per cent to $748,725.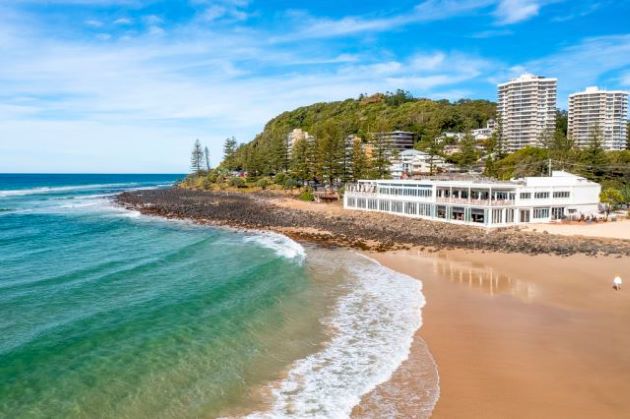 Burleigh Waters, meanwhile, saw its house price rising 29.8 per cent to $1.35 million and apartments up 32.3 per cent to $701,000.
Burleigh Heads was similar – houses up 11 per cent to $1.3 million and units up 28.6 per cent to $900,000.
There isn't separate price data available for other prestige waterfront areas, like Isle of Capri, Paradise Waters and Sovereign Islands, as they aren't suburbs in their own right.
"But those prestige homes, and in pockets of a lot of suburbs – unlike Sydney and Melbourne, where you tend to have prestige suburbs as a whole – are performing well," says Michael Kollosche of his self-named agency.
"The difficulty is that we've got more people moving here than houses available for them.
"We have a lot of downsizers coming to buy here and others buying second homes, particularly with an ageing population.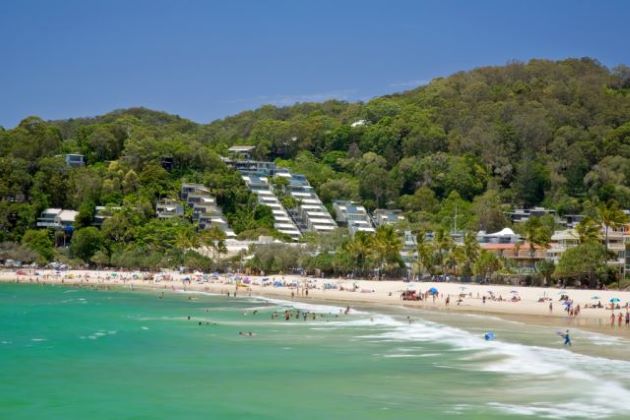 "At the same time, sellers aren't motivated to sell because they're struggling to find replacement homes or rentals, and there's a shortage of builders so there's not much new product being developed.
"As a result, the top and middle parts of the market are very strong."
The Sunshine Coast is the other market standout in terms of both desirability and strong pricing. Here, the population growth in the five years to 2021 was one of the highest on record, with one in three newcomers arriving from other states, and one in five from overseas, according to the ABS.
That's contributed to some of the most stellar property price growth in the nation, with median house prices in Noosa Heads jumping 127.6 per cent in the past five years, and 33.5 per cent last year, to $2,002,500.
Apartment prices over the same periods rose 115.7 per cent and 23.4 per cent to $1.24 million.
In Noosaville, house prices rose 20.8 per cent over the year to $1.45 million, and apartments 27.7 per cent to $900,000.
"There's a sense of scarcity, and not much choice, around supply," says Noosa's Adrian Reed from Reed & Co.
"Despite the fact that we're not seeing the same number of buyers we had six months ago, the lack of supply is keeping prices up, with some double the increase we've seen in Sydney and Melbourne.
"People love A-grade properties in prestige areas, particularly around Little Cove and Noosa Sound and Noosa Waters, but there's very limited stock, so they're paying a premium for new builds or fully renovated properties.
"They're mostly owner-occupiers wanting to buy a better lifestyle, especially after the trauma of COVID."
Article source: Queensland Property Investor
http://redcliffepropertymanagement.com/wp-content/uploads/2019/04/REDCLIFFE-PROPERTY-MANAGEMENT-LOGO-300x82.png
0
0
redlandspro
http://redcliffepropertymanagement.com/wp-content/uploads/2019/04/REDCLIFFE-PROPERTY-MANAGEMENT-LOGO-300x82.png
redlandspro
2022-09-16 03:22:25
2022-09-16 03:22:25
Why sales records are 'broken all the time' in these two QLD regions